Nowadays Every one of us use social networking .
There are several social networking sites with specific uses,advantages,and disadvantages.
According to recent surveys by several tech-organizations and organizations these are the top-5 social networking sites.
1.FACEBOOK
Founded by

Mark Zuckerberg

became an innovation in social networking and grabbed the people into its nest with the motto of "connecting the people and making world open".
official website : www.facebook.com
2.Myspace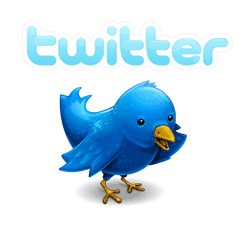 Myspace is the top social networking site till the commencement of facebook . Although its rank fell down Myspace has over 50 million users from around the globe.
official website : www.Myspace.com
3.Twitter
Twitter became famous of its popularity in micro blogging .It gathered all people ranging from common man to celebrites because of its simplicity.
official website : www.twitter.com
4.Linked In
Professional site mostly used by business and educated people for their needs.Even some of business organizations recruited their employees through Linked In. This became a good platform for Business Needs.
official website : www.linkedin.com
5.Friendster
Over 90 million users friendster is also in the race. It is the first social networking site and was in top position till 2004 .
official website : www.friendster.com
See the complete list of social Networking sites
List of social Networking sites